[ad_1]

STROMSBURG — Cross County Community School's robotics program is one of the most successful in Nebraska; because of this success, the school's teams have earned the chance to take their creations eastward – some further east than the rest.
All six Cross County robotics teams have qualified for the Heartland Regional Robotics Tournament to face off against teams from Nebraska and Iowa. That particular tournament is in Iowa, but there is a chance some of the program's participants could go far beyond the confines of the Midwest. All of the students' – and sponsors' – hard work, ingenuity and dedication might be sending them all the way to China, for a competition called the "China Cup."
Cross County School's program participates in CREATE (Competitive Robotics Enhancing and Advancing Technology Education) Open competitions, organized by the nonprofit CREATE Foundation. The CREATE Open is for any team that wants a more challenging level of robotics competition. Most events are geared towards high school teams; however, teams from middle schools, high schools, universities — even professional engineers — are eligible. There are about 60 CREATE Open teams in the state of Nebraska.
"Cross County is one of the greatest programs in the state," said Jim Schulte, CREATE Foundation President and co-founder. "I just can't say enough good things about them."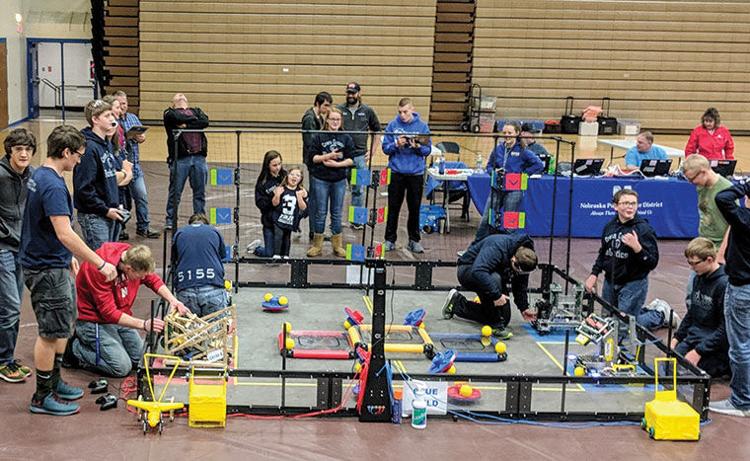 Schulte said CREATE Open – particularly the China Cup — offers competitors unique experiences. "They do a really good job with the cultural exchange," Schulte said, adding that the China Cup trip provides special programming to help competitors get to know one another's cultures, from learning how to write Chinese characters to experiencing what Chinese schools are like.
And, of course, there's the robotics competition.
Cross County Robotics sponsor Ben Hackett explained how CREATE Open competitions work: "In our robotics competitions there are three areas of competition: skills, judging, and the tournament. Skills are when you place your robot into a field and score as many points as possible by yourself. This is opposed to the tournament where in each match you play two vs. two. In judging you have to present your team and robot before a panel of judges."
Nebraska Public Power District partners with the CREATE Foundation to provide opportunities – including the road to the China Cup — to student competitors across Nebraska. Cross County Robotics is but one of several area programs benefitting from NPPD's expertise and support.
"NPPD has been a big, big supporter of the CREATE Open," Schulte said.
Cross County School funds the teams through the regional competition. The Cross County teams' China Cup expenses receive partial funding through the CREATE Foundation and related sponsors, but the remaining expenses are up to the teams. The Cross County robotics program is having a soup and cinnamon rolls fundraiser and robotics showcase in March to raise funds for post-season events. The group is also looking for sponsors. Fund raising is being conducted by the team at-large, with donations going towards post-season expenses – including the China Cup.
Schulte said community support, student leadership skills and cultural enrichment are elements of the CREATE Foundation's greater goal: "To be able to get students to be tomorrow's engineers and scientists."
In the meantime, Hackett, co-sponsor Elliott Yungdahl and the Cross County robotics program participants are focusing on what's at hand.
"We have had quite the season this year," Hackett said.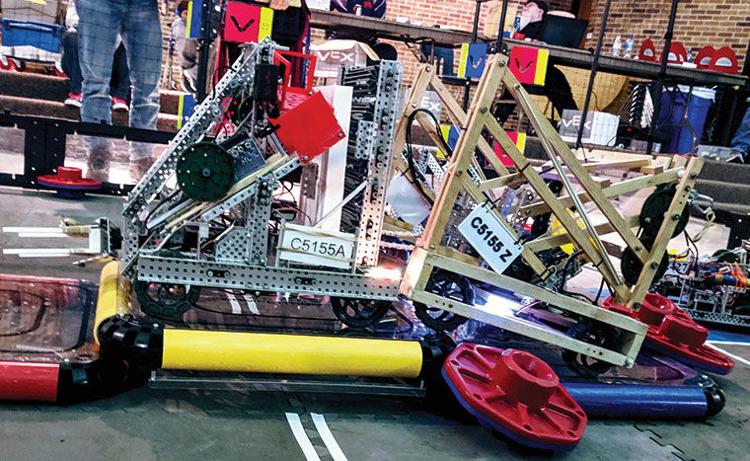 [ad_2]

Source link